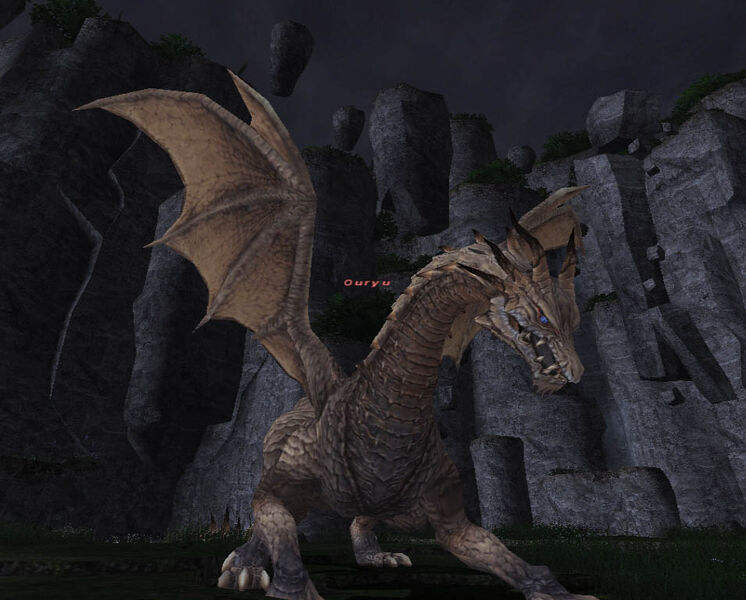 Party 1: Requirements
PLD/NIN
PLD/NIN
BRD
RDM
Party 2: Requirements
BLM
BLM
BLM
BLM
BLM
Party 3: Requirements
DD
DD
DD
RDM
Party 1: Task
Main healers are the tanks. PLDs cure eachother, they require to be fully refreshed at all times.
Party 2: Task
Sleep or rest while Ouryu is on the ground. Highest tier nukes while Ouryu is in the air.
Party 3: Task
TP burn killing the worm(s) / elementals.
Notes:
- No nukes or single nukes untill PLDs have established hate.
- When in the air, WHMs may help cure the BLMs. However, PLDs remain the main healers.