Just a few SS of a few things that have happened recently.
1. My 71NIN outlives Cc's Harent's and Netifre's.

2. DRGs can't survive a Dynamis Eagle Eye Shot. So I show Zech how its done

3. Made a game during Besieged, if I got charmed and they killed me, they get 5k...... and guess who won....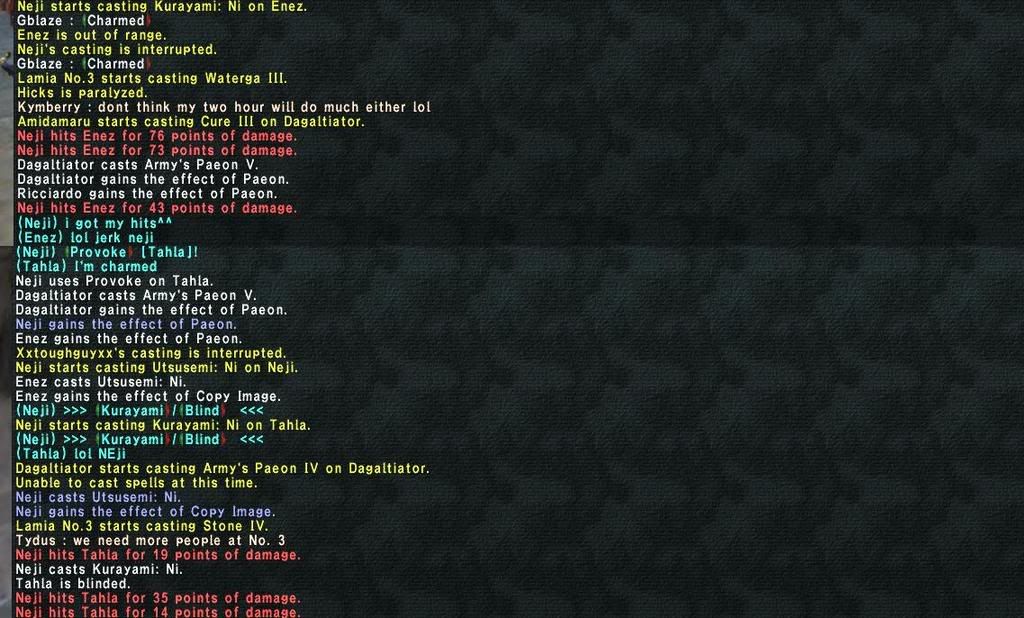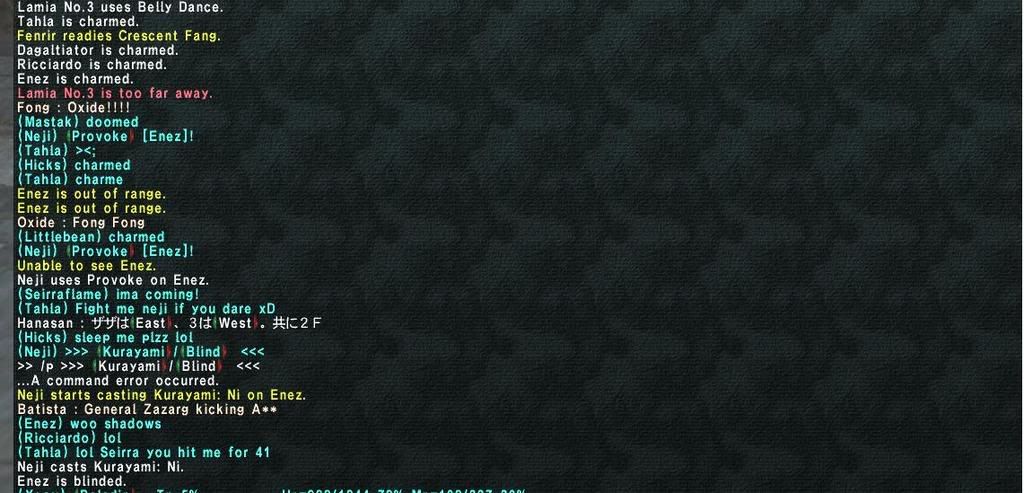 NO ONE! Bwahahaha! Although Seirra did have her heart set on trying, she gets Tahla instead.
P.S. for those of you who don't know, Fayttt got lvl 70 today. and to commemorate the event, a city is named after him.